About Access One Scaffolding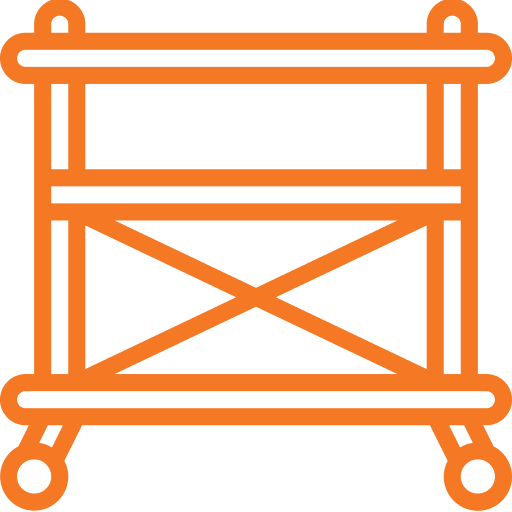 Mobile Scaffolds
Lightweight, easy to erect, mobile aluminium scaffolding towers perfect for the DIYer.
About Access One
Your Local Scaffolder
The origins of the business go back 30 years when 'All Alloy' was established by a couple of guys from Sydney, under the company name 'Active Hire'. The business initially supplied Aluminium Mobile towers to the Auckland construction industry, before introducing a unique Aluminium Quickstage system. The name then changed from 'All Alloy' to 'Aluminium Scaffolds'.
In 2009 we opened a branch and this branch services the Region from Taupo to Raglan on the West and Coromandel on the east right up to the Bombay. 
The name then changed from 'All Alloy' to 'Aluminium Scaffolds' before it was purchased in 2012 by a New Zealand company 'Access One Scaffolding'.
The combined companies now operate as 'Access One Scaffolding', specialising in Aluminium Scaffolding Solutions. 
Our Customers begun to abbreviate Access One Scaffolding Ltd to simply 'A1' scaffolding. This local abbreviation has now become part of the wider company branding and logo.
We are extremely proud to be a New Zealand family owned and operated business employing almost 40 permanent staff based in our Auckland branches. 
We believe by employing all our staff directly it allows us to provide our customers with a responsive and effective service.
As a company, we are committed to ongoing training and ensuring we are equipping our staff with the skills required to meet the needs of our customers and ensuring that Health and Safety come first for both our staff and our customers. This ranges from in-house training, to external courses to provide the scaffolding certifications and safety courses to team members.  All our staff hold their current Site Safe Certificates. We want our teams to provide a great service while having Health and Safety at the forefront of each scaffold project.
Access One are proud to manufacture our own Aluminium system right here in our Auckland Branch.  It is regularly independently tested to ensure it exceeds the manufacturing criteria and is to the highest quality.
Your Local Scaffolder
With offices and experts in both Auckland, we truly are your local scaffolder.
Light Weight Aluminium System

Unlike traditional steel scaffolding, our aluminium system is light and easy to erect.
Manufactured in New Zealand

Our unique Quickstage aluminum scaffolding system is manufactured right here in New Zealand.
Perfect for Tradies & DIYers

Our Aluminum Quick stage system or Mobile Scaffold Towers we have a product that will suit what you need access to.
Expert Advice
Call our team today so we can help give you expert advise on your hard to reach places.
"Access One have been supplying their scaffolding services for 2 years. We work in an environment that requires prompt quoting to our clients and Access One has helped us deliver this service to our customers. Scaffolds erected on time, to specification and within our health and safety requirements."
Dave Bamford – Metro Direct

Access One in the Community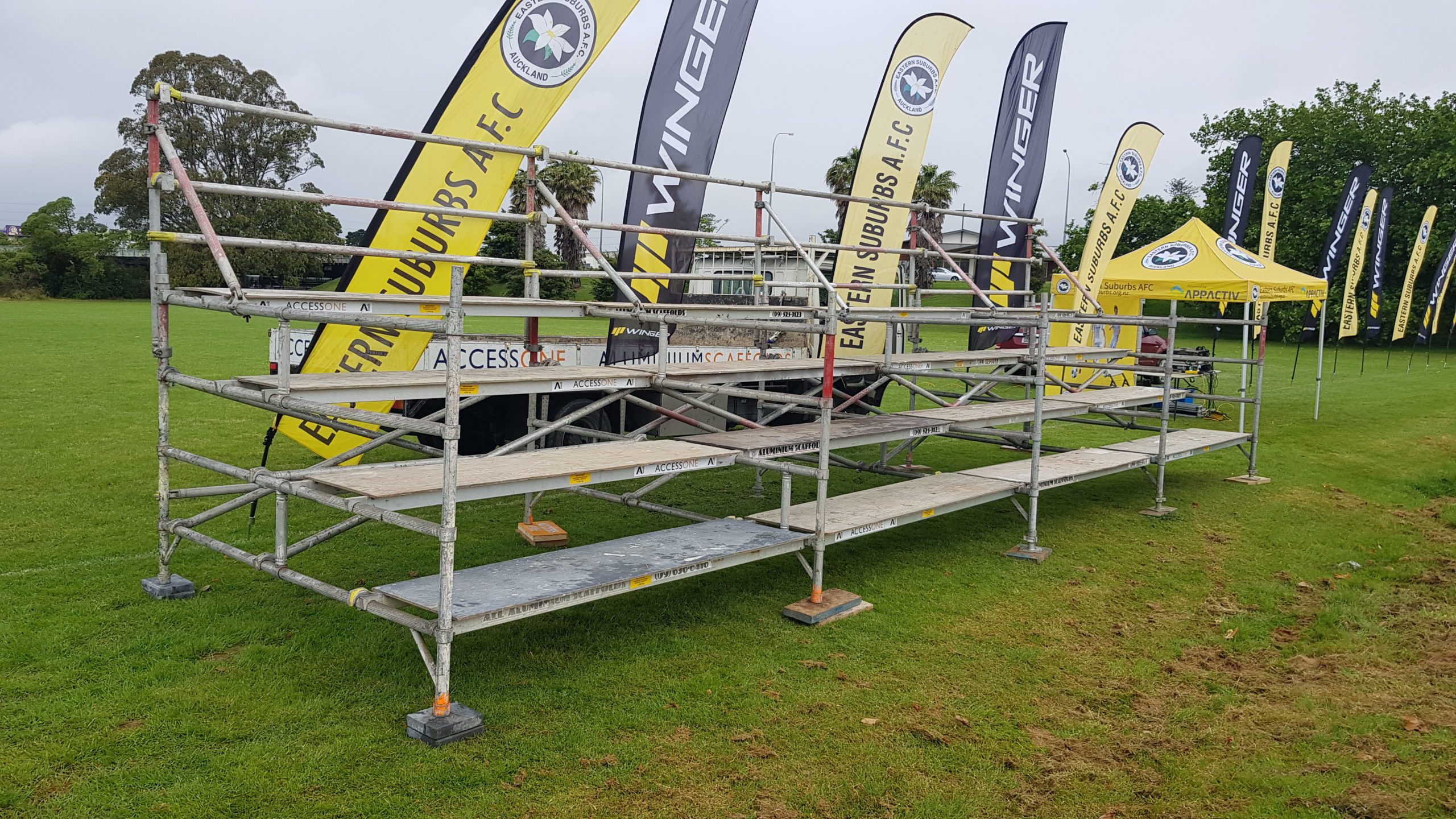 Eastern Suburbs Summer League at Riverhills Park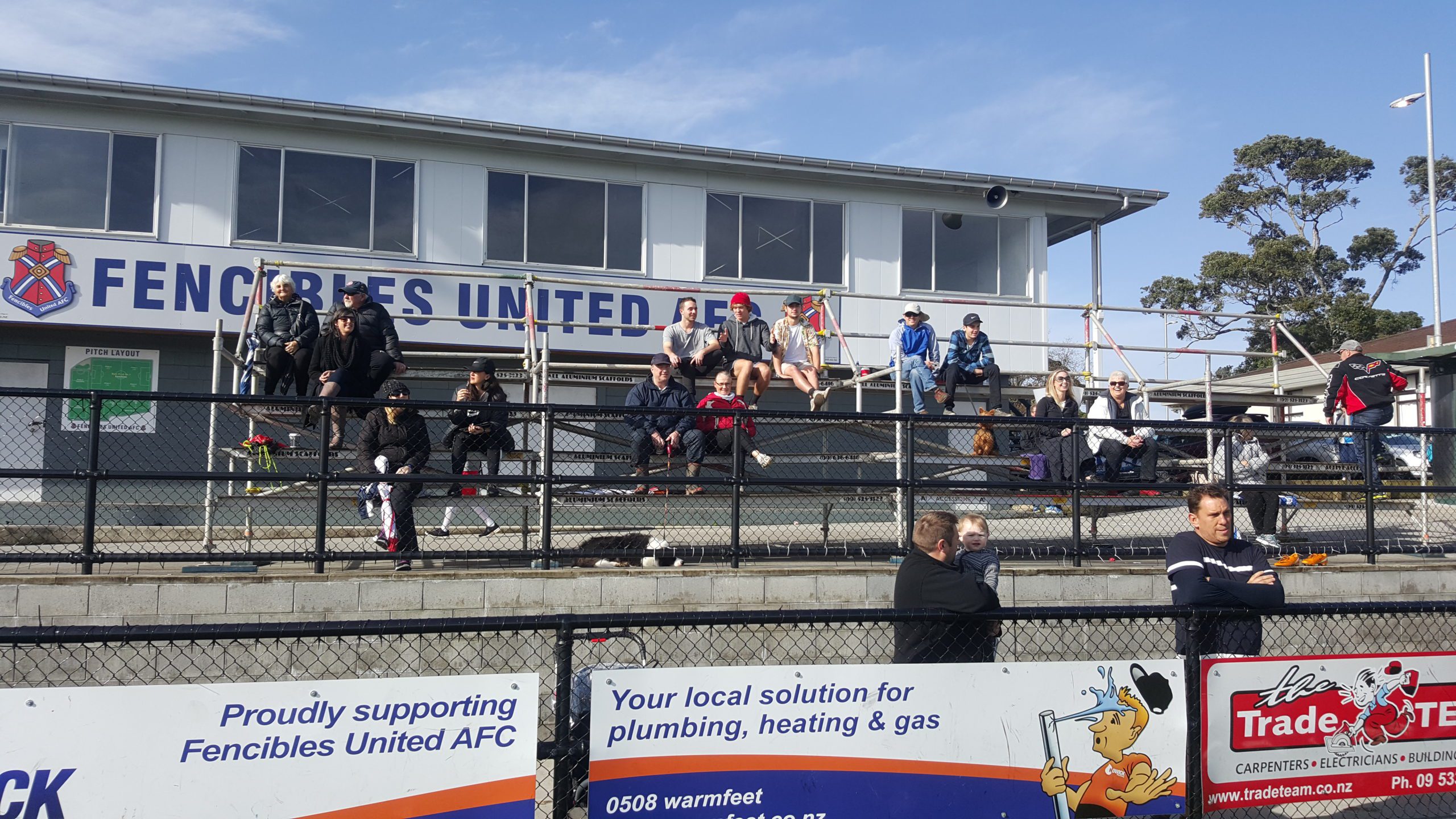 Fencibles United Mens First Team Game
William Green Domain