Lightweight, aluminium scaffolding made in New Zealand. Designed for the scale for larger projects, our qualified team is here to help you get the perfect solution.

Lightweight Aluminum
Unlike traditional steel scaffolding, our aluminium system is light and easy to erect.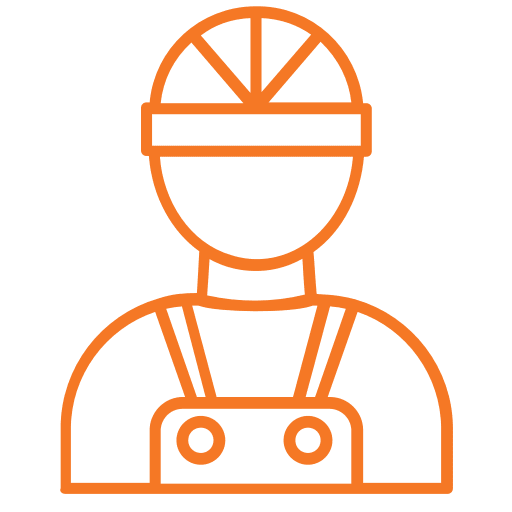 Manufactured in NZ
Our unique aluminium scaffolding system is manufactured right here in New Zealand.
The quick stage aluminium scaffold is unique to Access One Scaffolding in New Zealand. It has its origins from Aluminium Scaffolds in Australia.
The benefit of using the Access One aluminium scaffolding system that it is light weight, and easily transportable, unlike traditional steel scaffold that is quite heavy and at times difficult to handle.
The aluminium scaffold system used by Access One is structured and appears very uniform, not like the traditional frame or 'Tube&Clip' steel scaffold that appears fragmented and busy.
Also aluminium does not rust so offers an aesthetic work site area! The wide platforms and secure hand rails offer a high level of security and safety.
We are proud to now manufacture the Aluminium Quick stage system in New Zealand, to ensure our system is to the highest quality it is independently tested to ensure it exceeds manufacturing criteria's.
Access One Scaffolding can hire scaffolding to all tradies. We are also happy to help out the DIYer and provide expert advice on reaching all those hard to get to areas around you house…Safely.
Access One Scaffolding utilises a unique Aluminium scaffolding system that is light weight and easily erected. This enables us to provide an affordable and stable access platform for all these hard to reach areas.
We enjoy the challenge at Access One erecting scaffolds indoors in stairwells and providing access to high ceilings, outdoors for our Roofers, Painters, Glaziers and Builders.
We are happy working with our Clients on their schedules inside and outside Business hours, we work with Traffic management and have access to engineers and Shrinkwrap Teams for our larger scaffolding projects.
We have certified staff with their confined space tickets allowing us to erect scaffolds in tanks and those extremely hard to reach areas.
Our professional team of qualified scaffolders and access experts are dedicated to enhancing your productivity, reducing your overall project costs and improving the safety of your work  environment. Call " YOUR LOCAL SCAFFOLDER" – Access One Scaffolding 0800 254 722 Today.
"Access One are a very professional company to deal with. Reliable, on time, great communication and good health & safety practices. I highly recommend them to anyone!"
"Many times we have urgent emergency situations that need to be handled immediately. Access One always come to our rescue! Nothing is too hard."
"We've used Access One Waikato for 5 years now and we have no hesitation in recommending them. Angus and his team are always a pleasure to deal with."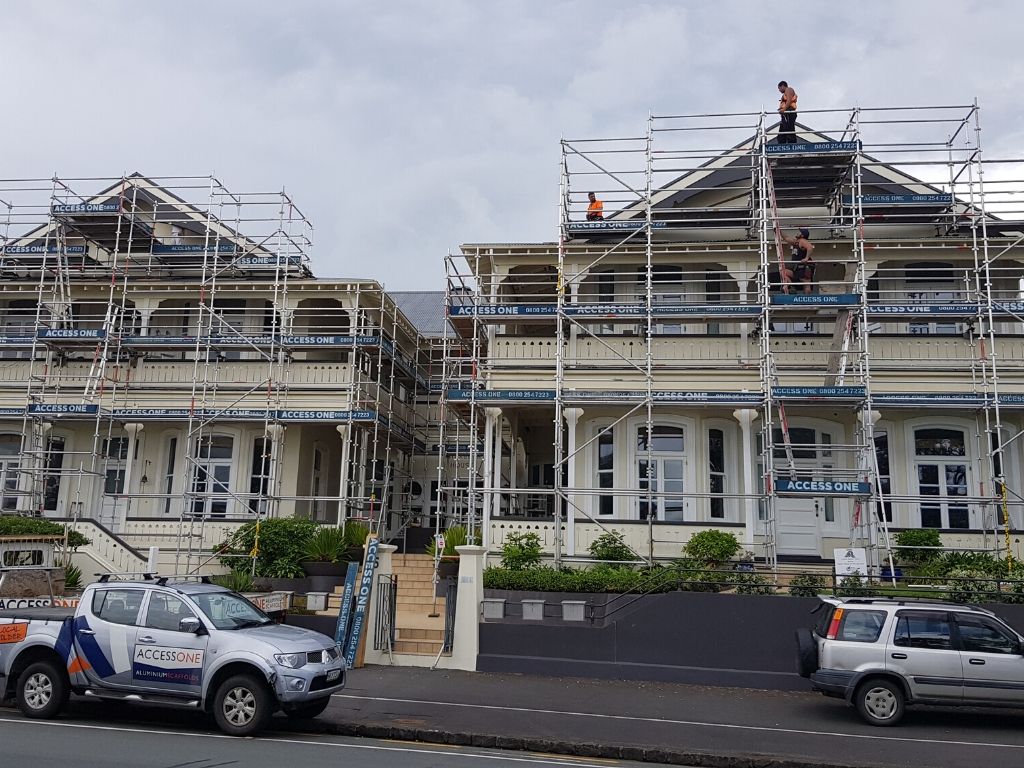 Fixed Aluminium Scaffolding
Lightweight, aluminium scaffolding made in New Zealand. Designed for the larger projects, our qualified team is here to help.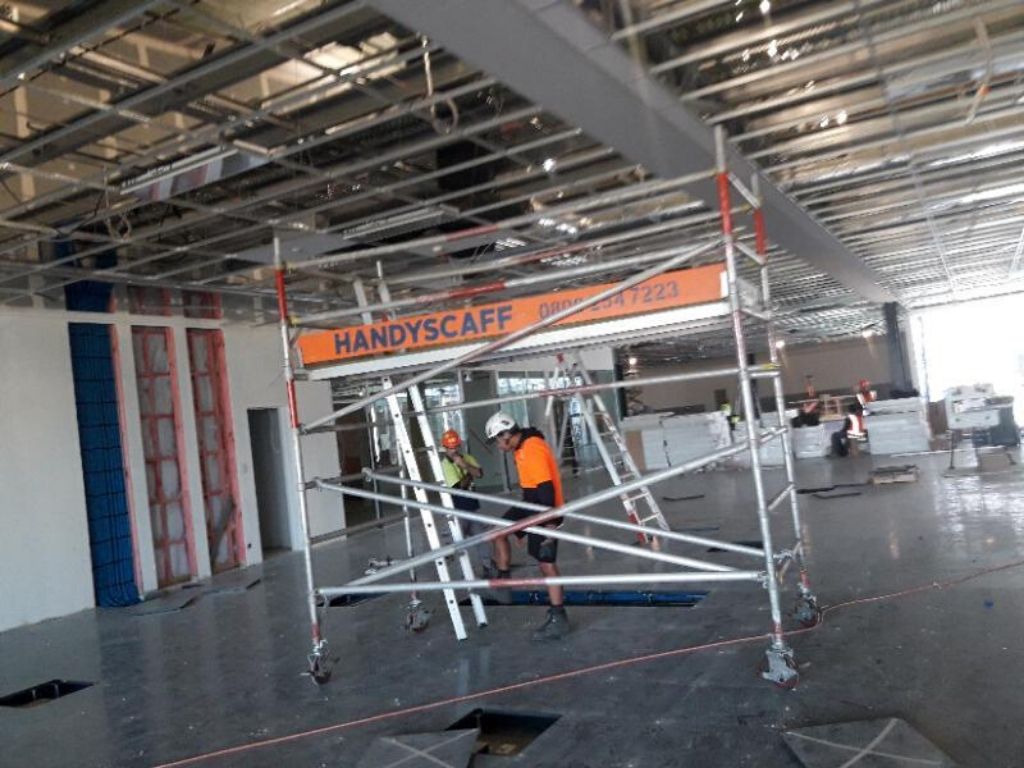 Handy Scaff - Mobile Scaffolds
Lightweight, easy to erect, mobile aluminium scaffolding towers, perfect for the DIYer.  Check out our Handy Scaff Towers.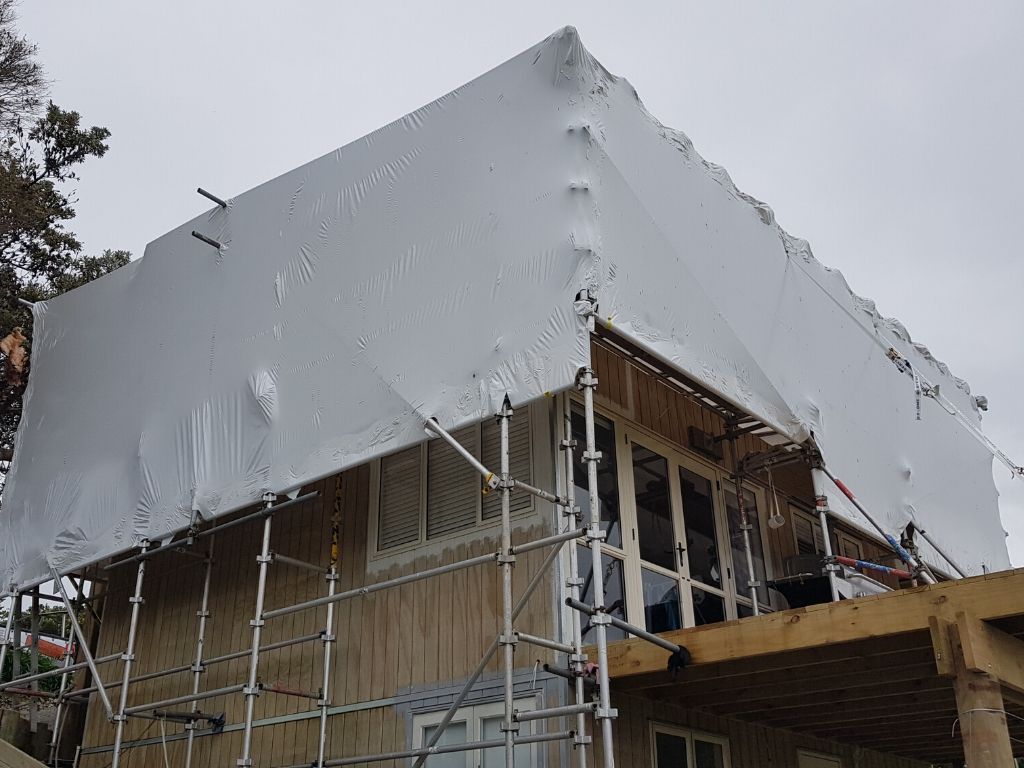 Shrink Wrap
Whether it's a roof, full house, boat or factory call us today to discuss your shrink wrap requirements and let us help organise the right solution for you.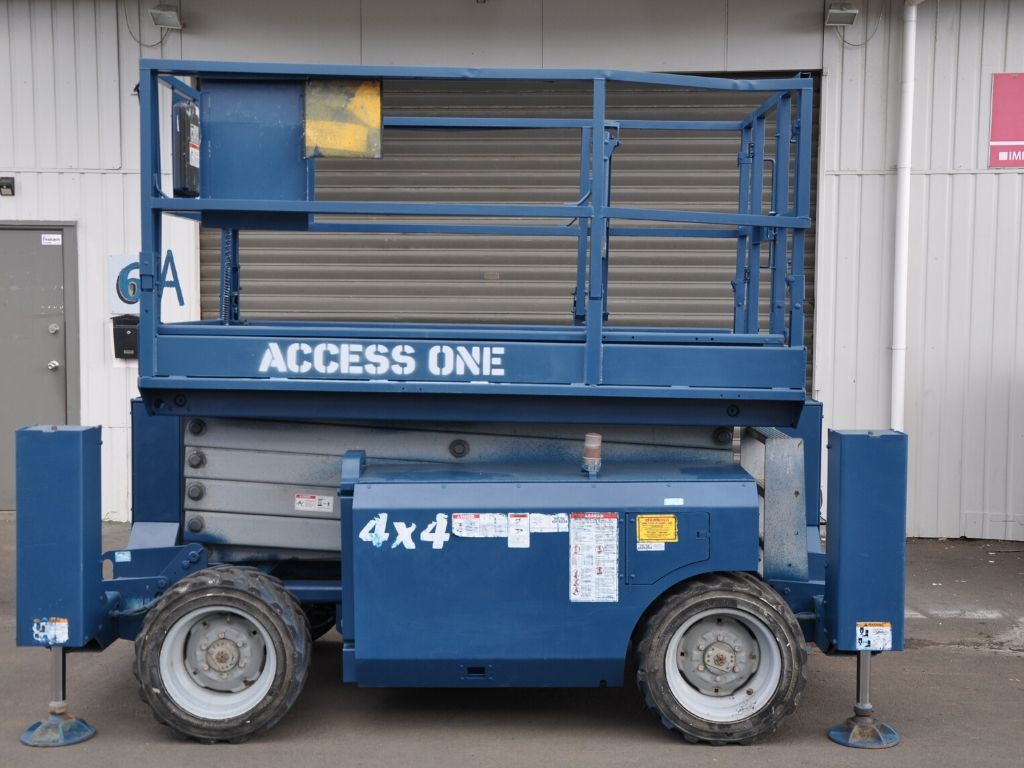 Machine Hire
Electric Scissor Hoists and Rough Terrain Machines, Boom Lifts and Trailer mounted Cherry Pickers. We have a solution for you.