The Cost of Building in an Era without Scaffolding
There's an iconic photo you'll recognise called 'Lunch atop a Skyscraper' featuring men sitting on a steel girder eating, smoking and chatting while their legs dangle 70 floors above the New York Skyline – no scaffolding or safety equipment of any kind – it's a drop high enough to make your stomach lurch, but all is not what it seems.
The picture of the ironworkers building New York's famous Rockefeller Centre during the Great Depression in September 1932, was staged. The men were real ironworkers and did make the structure, but the image was part of a promotional shoot. Some historians believe there was another stable level just below them.
The irony is that while great heights like the 70 storey Rockefeller Centre evoke a fear and caution response in us, the median lethal distance for a fall is 14 metres (50% of people who fall this distance will die) – according to the reference book Trauma Anaesthesia. The death rate increases to 70% for seven storeys (notwithstanding that people have died falling just a couple of feet).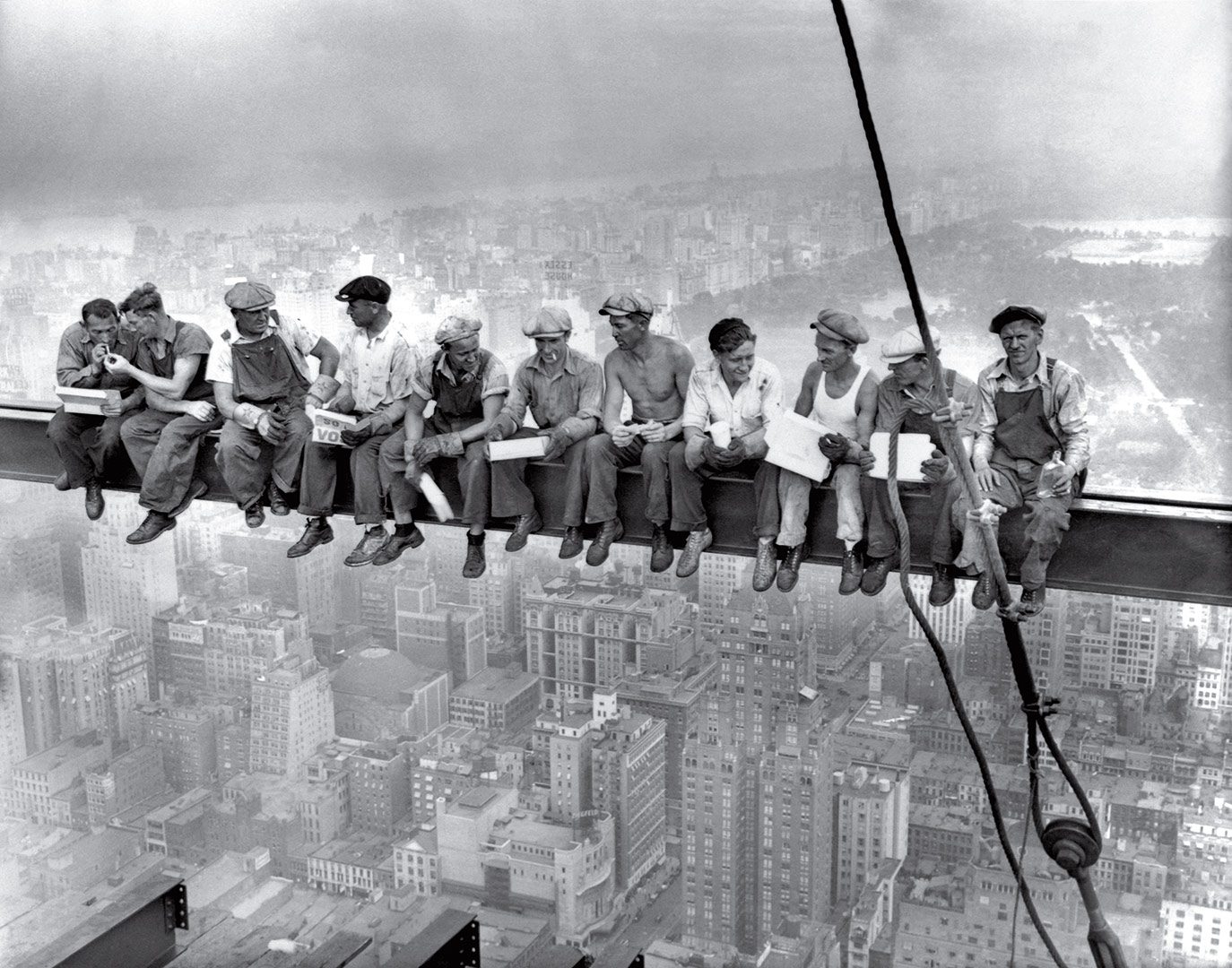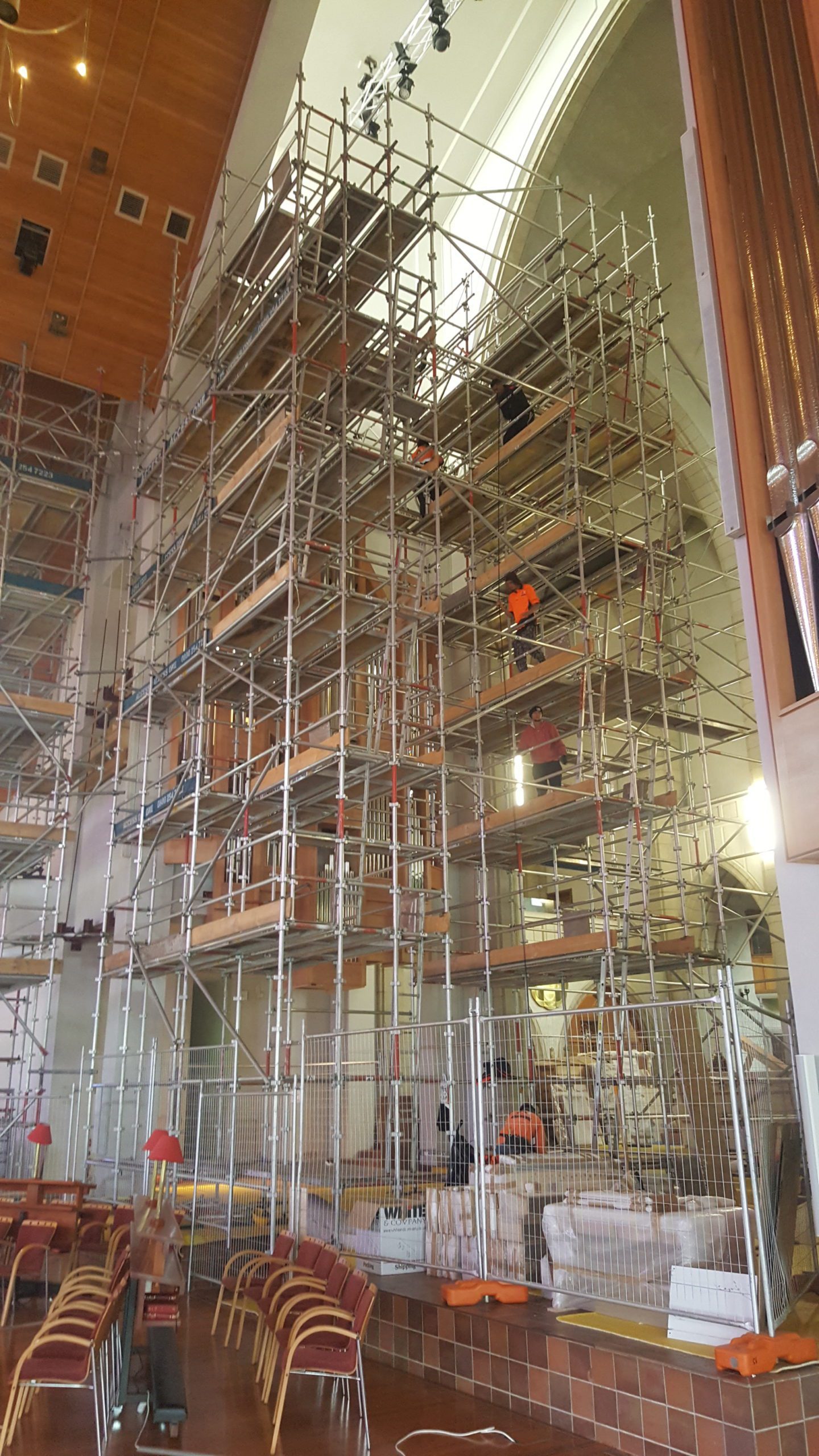 It is believed that three men died during the building of the Rockefeller Centre, and five during the construction of the Empire State Building.
It's sobering food for thought when you learn that the most common accidents in New Zealand homes are slips, trips and falls. The most common workplace accidents? You guessed it – slips, trips and falls. According to WorkSafe, six families lost love ones due to falls from heights in New Zealand between October 2019 and September 2020.
While there may appear to be the obstacles of inconvenience, time and cost associated with residential and light or medium commercial scaffolding – and a temptation to take shortcuts – the safety, productivity and quality gains of scaffolding cannot be underestimated.
The picture of the ironworkers in 1932 was acceptable back then. But today we know better – lack of safety equipment (and smoking) is terrible for you. The flat, balanced stability that scaffolding provides helps make you and or your team safer. Simple as that.
A BRANZ study carried out by the New Zealand Institute of Economic Research demonstrated that there are productivity gains from working with scaffolding. A sense of safety and stability assists concentration and efficiencies.
Secure scaffolding helps workers reach challenging to access areas, navigate with relative freedom and move raw materials like paint and timber closer to the area of focus.
If you've ever wondered about the men captured in the famous photo 'Lunch atop a Skyscraper', you aren't alone. A lot of people have tried, but the identity of most the ironworkers remains a mystery. Only three men have ever been properly identified. They are (First right), Gustáv (Gusti) Popovič, Joseph Eckner (third from the left) and Joe Curtis (third from the right).
As John Rasenberger wrote in his book 'High Steel: The Daring Men Who Built the World's Greatest Skyline', said: "The pay was good. The thing was, you had to be willing to die".
You may not be constructing a 70-storey building, but every worker, every building and every height deserves to be safe and respected with good quality scaffolding.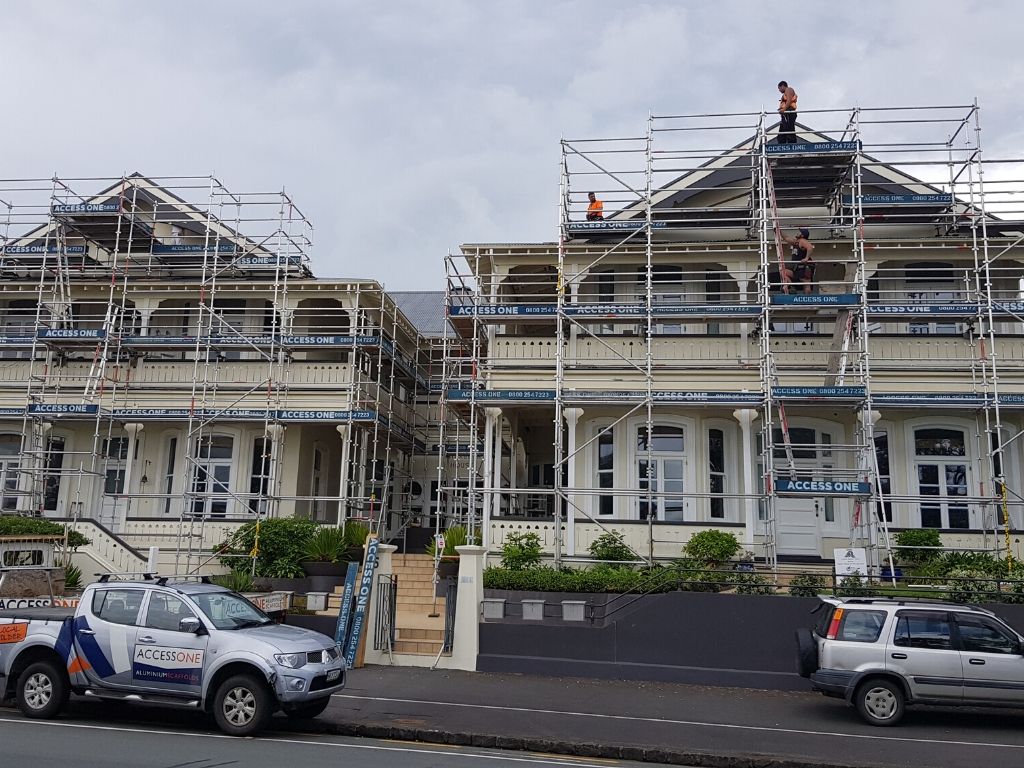 Fixed Aluminium Scaffolding
Lightweight, aluminium scaffolding made in New Zealand. Designed for the larger projects, our qualified team is here to help.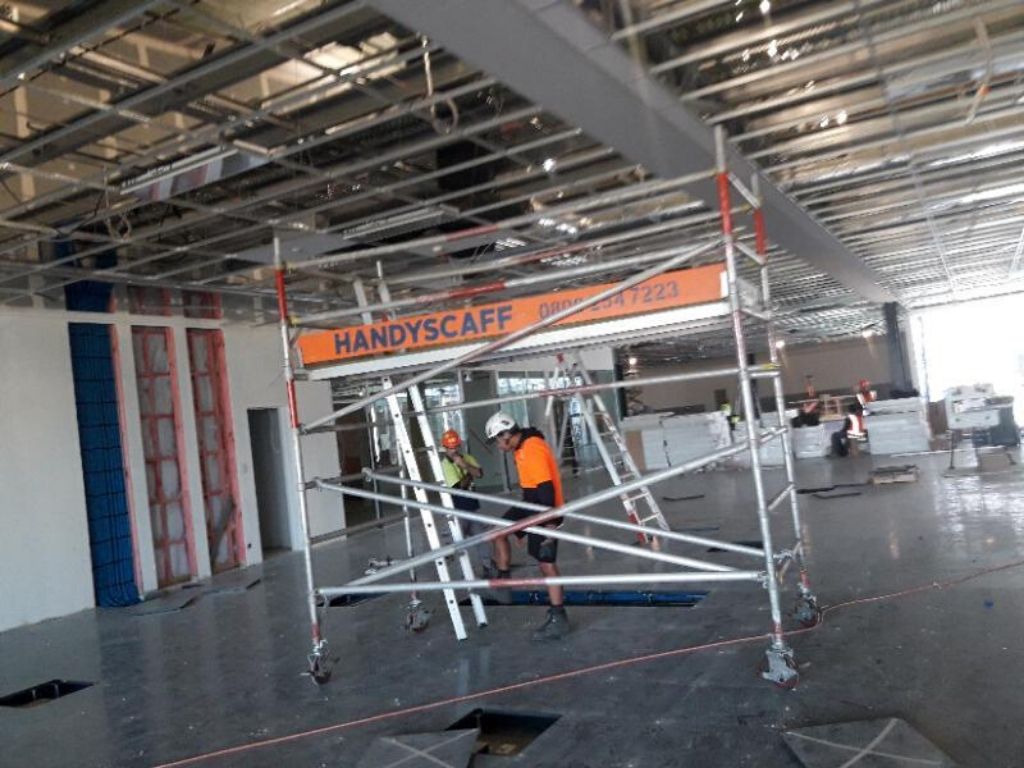 Handy Scaff - Mobile Scaffolds
Lightweight, easy to erect, mobile aluminium scaffolding towers, perfect for the DIYer.  Check out our Handy Scaff Towers.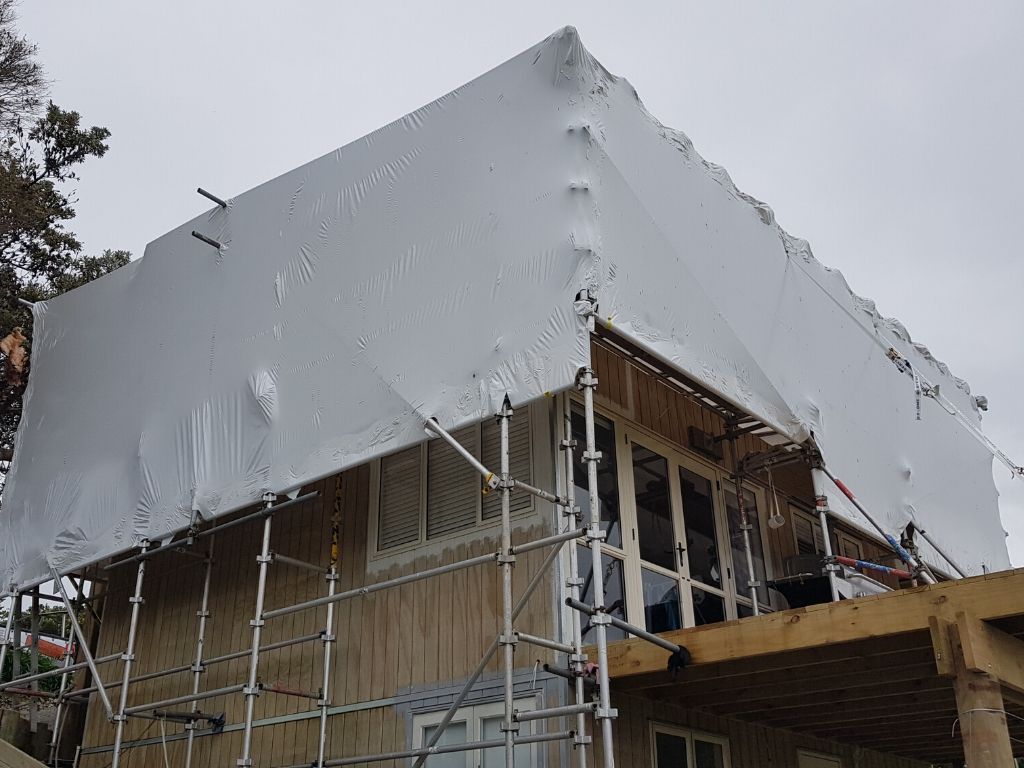 Shrink Wrap
Whether it's a roof, full house, boat or factory call us today to discuss your shrink wrap requirements and let us help organise the right solution for you.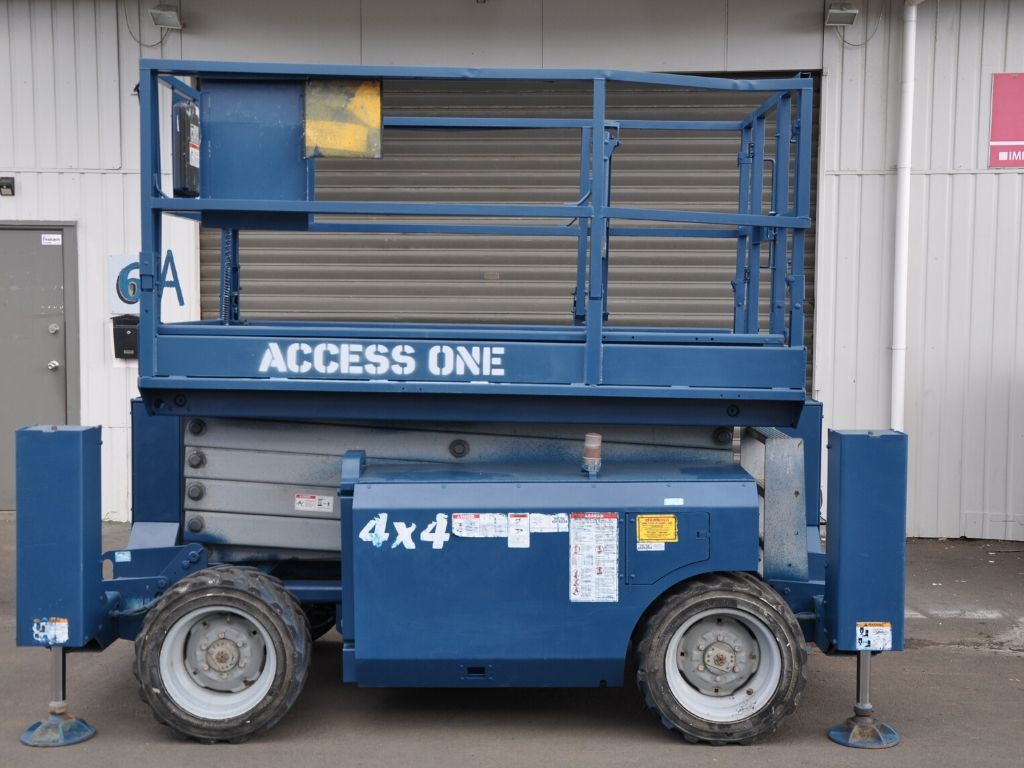 Machine Hire
Electric Scissor Hoists and Rough Terrain Machines, Boom Lifts and Trailer mounted Cherry Pickers. We have a solution for you.