Why Is Scaffolding Important?
Have you been looking for reliable scaffolding in the Auckland area? Are you typing in the Google search "scaffolding service near me" and there's a bunch of results, you don't know which to pick? Don't fret, as Access One will be able to help you streamline what you need. 
Why Is Scaffolding Important?
We've been scaffolding for more than 25 years. Hence, this question does not surprise us anymore. But, we aren't tired of answering this question, either. In fact, we are writing a blog post about this as we can't emphasise more about the importance of using scaffolding in constructions.
Scaffolding, also called scaffold, is a structure used to safely support construction builders or workers either to build, maintain, or repair buildings, bridges, and all other man-made structures. For the average person, scaffolding is just tubes put together for a crew to use. While it could be true, scaffolding mainly has three vital features: contingency, safety, and responsibility. Allow us to expand further why scaffolding is important.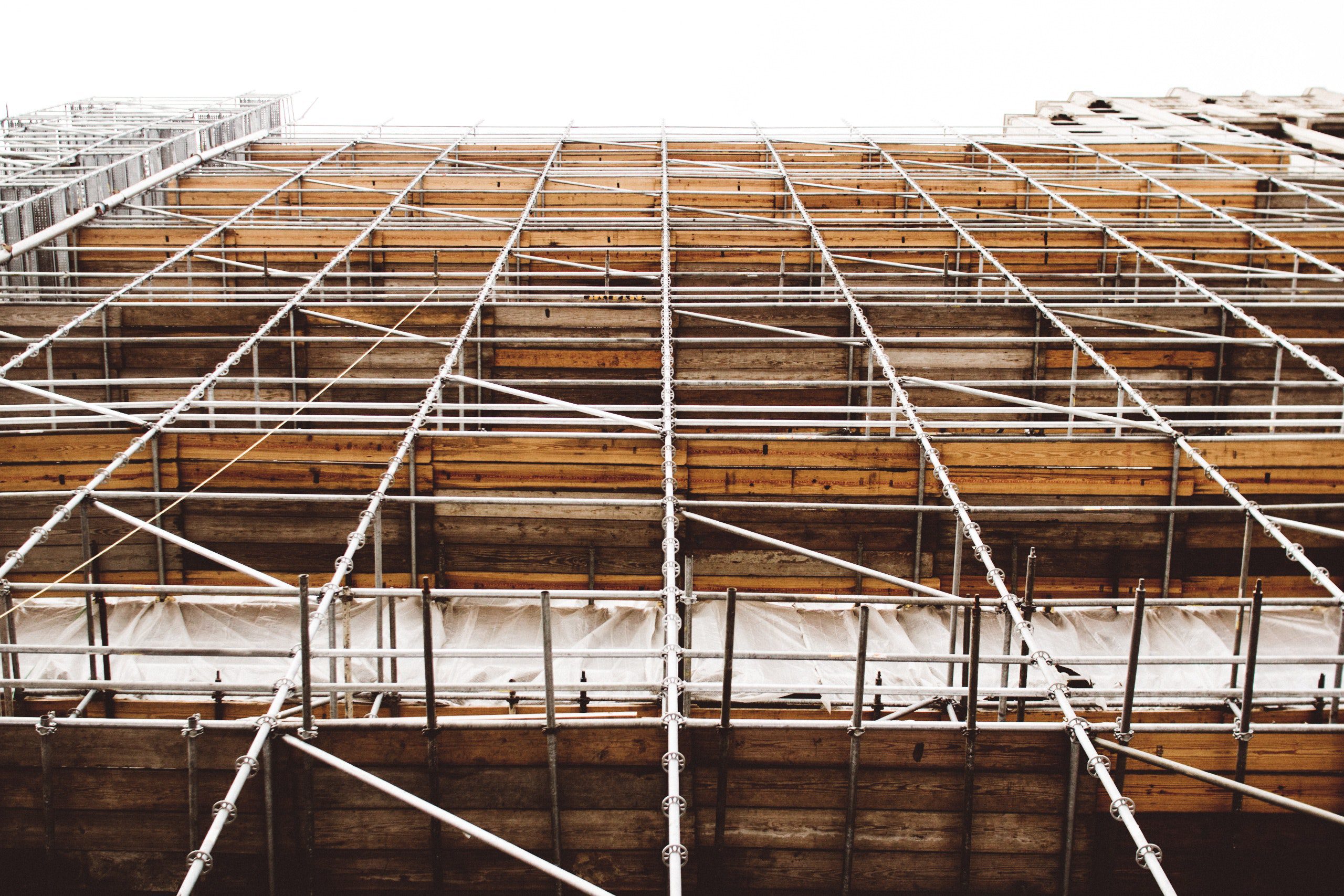 Scaffolding gives a concrete contingency plan
If all else fails, would you be brave enough to hang on a thread and just wait for someone to rescue you? That's where scaffolding comes in. It provides a contingency plan if your man-made resources fail to help or save your crew. Every company or builder needs a contingency plan, that's why scaffolding is a health and safety requirement for many jobs. Having scaffolds help you recover from a risk should it occur. 
Scaffolding provides safe access to any platform
Accidents in the construction industry are inevitable. However, you can minimise the danger by giving your crew safe access to any and all platforms. Whether it is low, medium, or high rise buildings, providing them adequate scaffolding with enough space for their equipment and a safe path to walk in or stand on is paramount. 
Scaffolding instills responsibility among crew members
Scaffolding structure is more than just a platform for safety. It also instills responsibility and accountability among crew members. In scaffolding, each and every crew member is encouraged to participate actively and given the opportunity to progress faster. Scaffolding enhances crew member's cognitive behaviour so they can work well with different situations and scenarios. Therefore, should there be a risk on the site, they can effectively perform any and all necessary tasks while avoiding danger and inadvertent mistakes.
No Job Too Big or Too Small
At Access One Scaffolding, whether your job is for residential or medium to large commercial property, quality, qualified scaffolding services are available. We utilise a unique aluminum scaffolding system that is light-weight and easy to erect. This enables us to provide affordable and stable access platforms for hard to reach areas. Safety of home owners and tradesmen in our communities is non-negotiable for us. Find out how you can access safe platforms for them at www.accessone.co.nz. 
Contact the team and we'll help you plan the right scaffolding solution at 0800 2547 2233 or email us at operations@accessone.co.nz.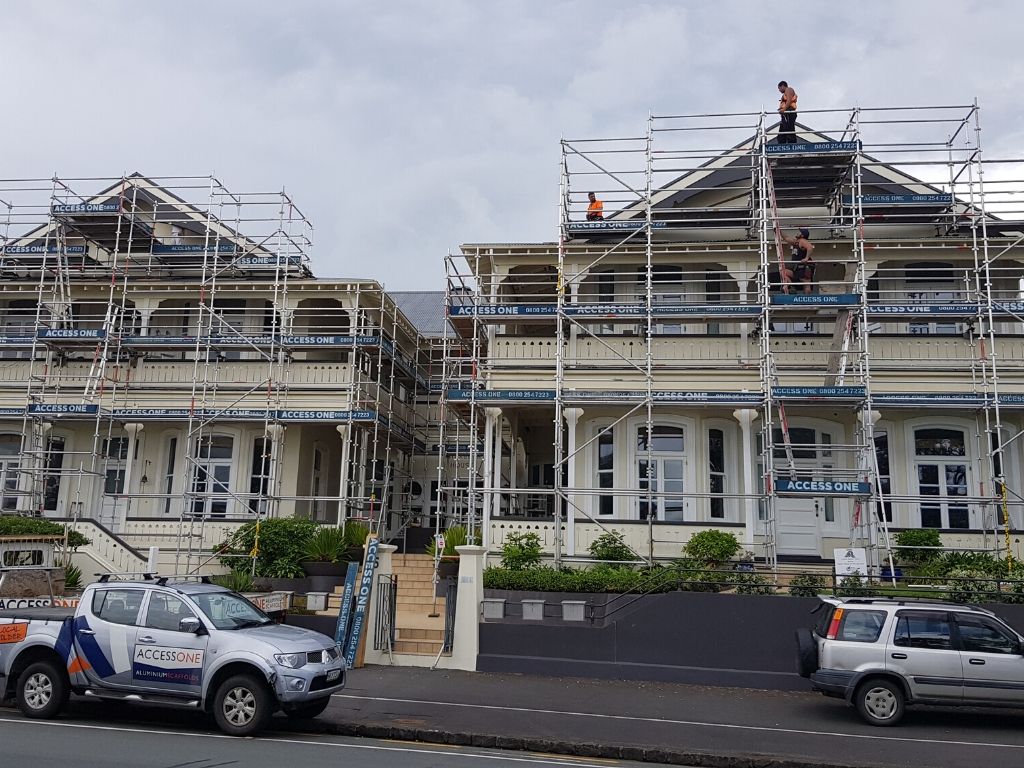 Fixed Aluminium Scaffolding
Lightweight, aluminium scaffolding made in New Zealand. Designed for the larger projects, our qualified team is here to help.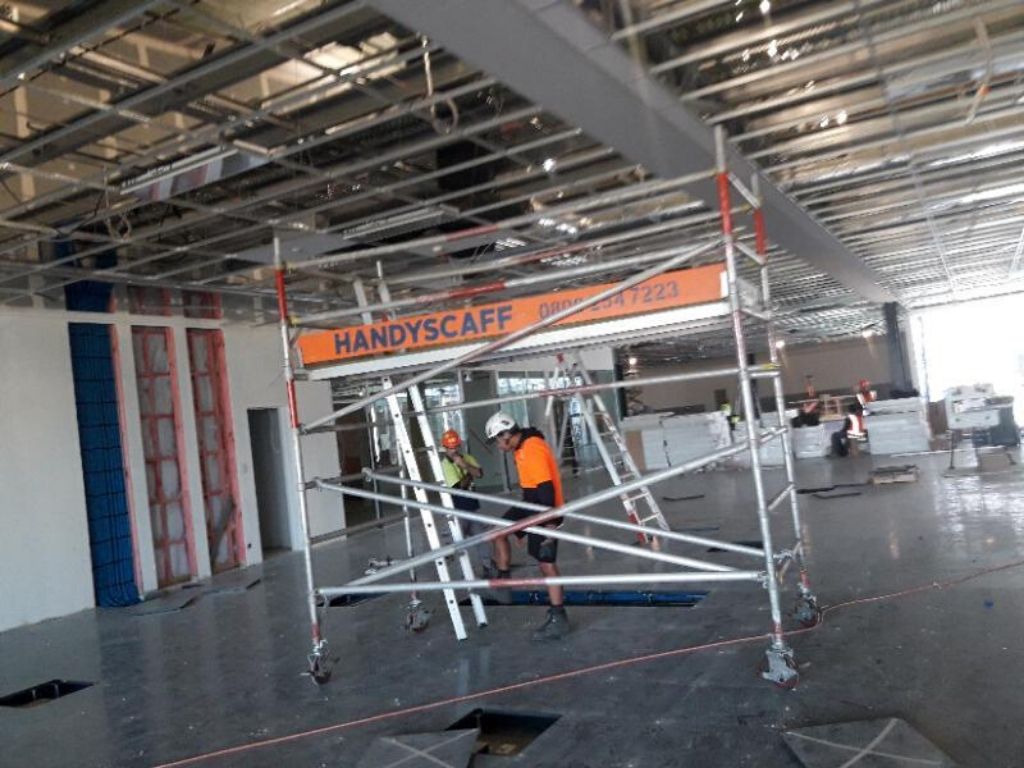 Handy Scaff - Mobile Scaffolds
Lightweight, easy to erect, mobile aluminium scaffolding towers, perfect for the DIYer.  Check out our Handy Scaff Towers.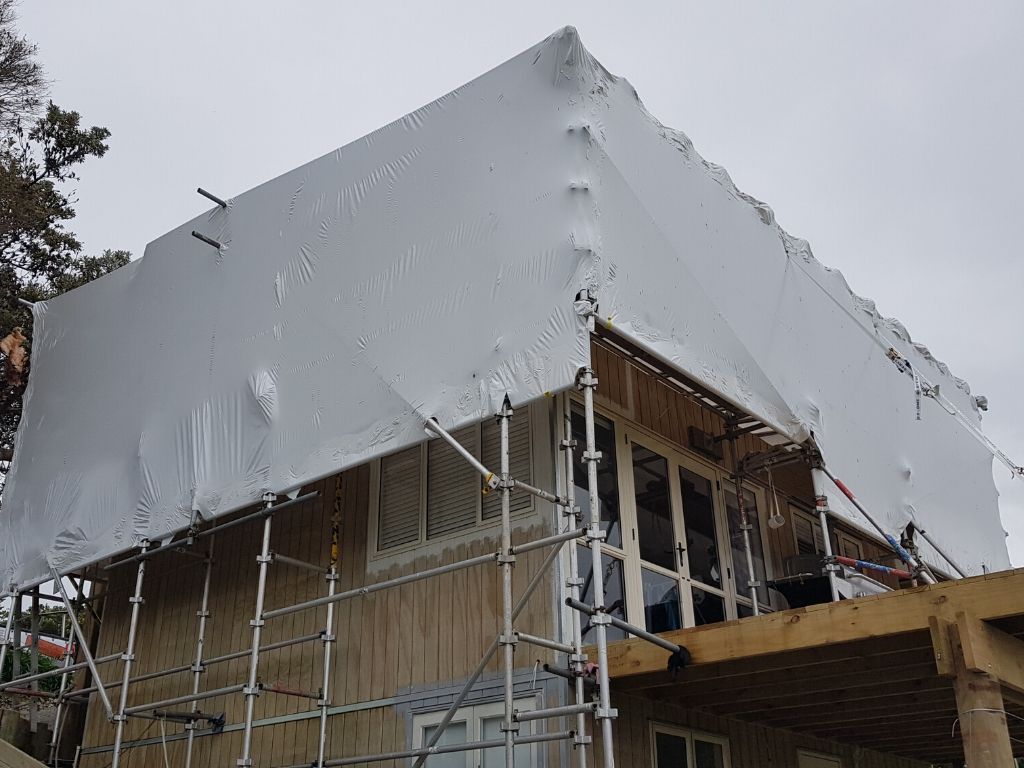 Shrink Wrap
Whether it's a roof, full house, boat or factory call us today to discuss your shrink wrap requirements and let us help organise the right solution for you.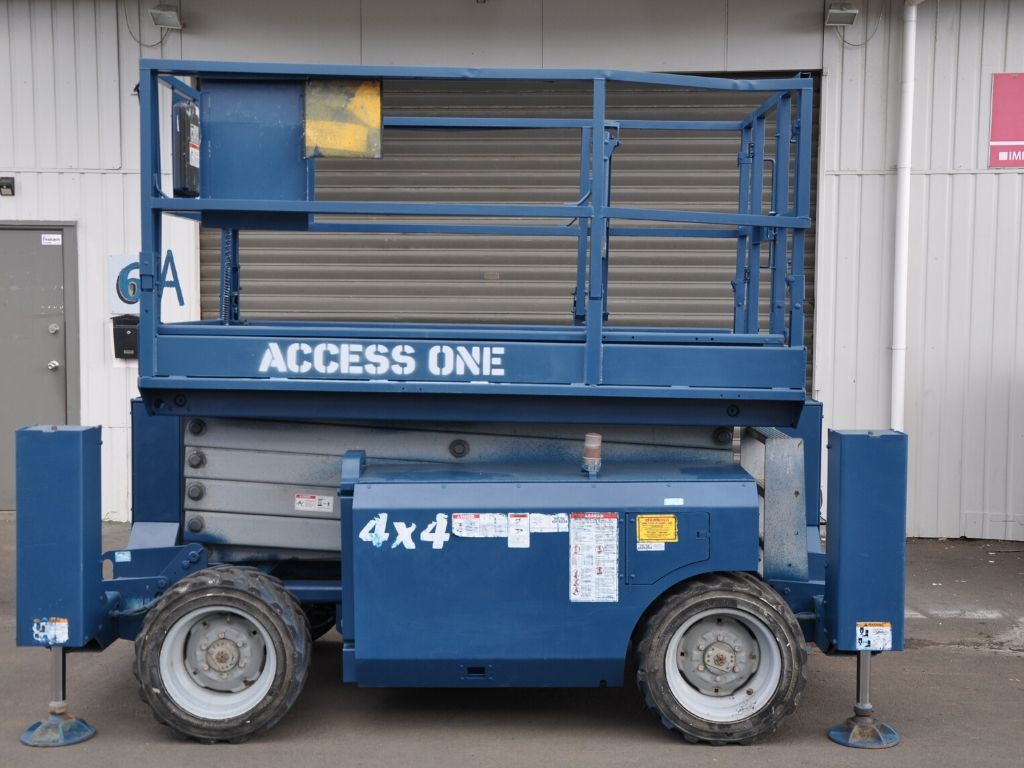 Machine Hire
Electric Scissor Hoists and Rough Terrain Machines, Boom Lifts and Trailer mounted Cherry Pickers. We have a solution for you.