Different Kinds of Scaffolding
We've talked about why scaffolding is important in any construction site and why you should always consider this as a requirement in any project. But there are also different kinds and types of scaffolding, so how do you know which one to use for your project? How do you choose among the different scaffolding services in Auckland? 
There are different kinds of scaffolding each with its own use. These are fixed scaffolding, single scaffolding, double scaffolding, aluminum scaffolding, steel scaffolding, kwikstage scaffolding, scaffold towers, cantilever scaffolding, and trestle scaffolding. 
Let's get to know them, shall we?
Fixed scaffolding
Fixed scaffolding or fixed scaffold is composed of modular systems of tubes and fillings meant to stay rooted in place. This kind of scaffold is anchored to the site and will not move until it is taken down. Primarily, it is fixed by nylon plugs and tied to window openings and drilled eye-bolts. 
2. Single scaffolding
For brick masonry jobs, single scaffolding is utilised. To provide stability and durability, it is made up of standards, ledgers, putlogs, and braces. At a distance of roughly 1.2 meters, a single scaffolding is built parallel to a wall.
 3. Double scaffolding
Similarly, double scaffolding is used for masonry jobs as well, only this time, for stone. It has two rows of scaffoldings placed together that were used to build a more sturdy frame. When comparing the two types of scaffolding, some construction workers favor double scaffolding because it is reportedly more durable and sturdy.
4. Kwikstage scaffolding
Kwikstage scaffolding may be used for multiple purposes. It's made of galvanised steel and can mold itself to fit the shape of the structure you're building. For angular structures or directed bridges, Kwikstage scaffolding is often utilised.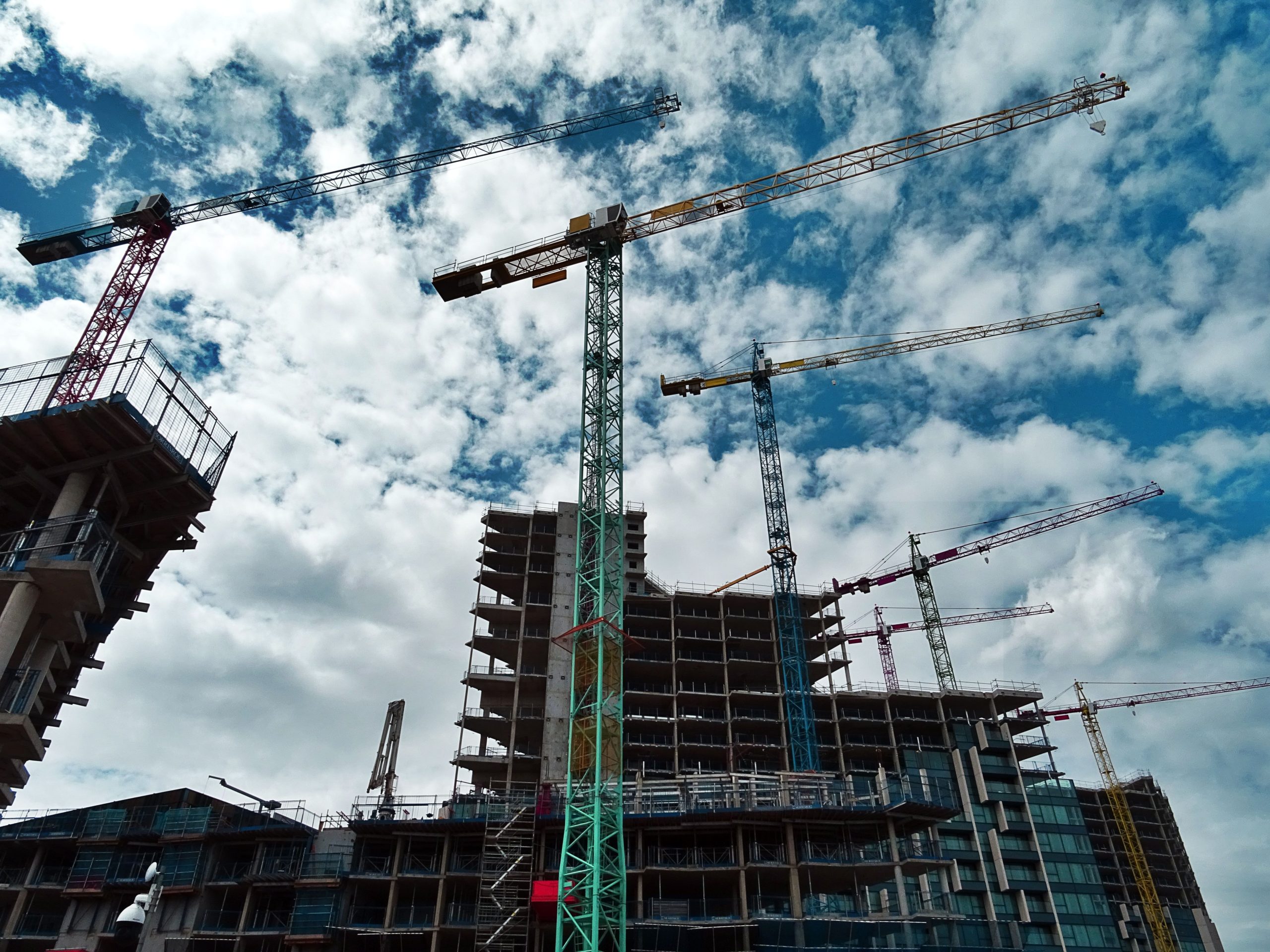 5. Aluminum scaffolding 
Due to its lightweight and portability, aluminum scaffolding has become popular among construction workers. In fact, various scaffolding services in NZ offer this type of scaffold, due to its high demand and popularity. This sort of scaffold is simple to assemble and is often utilised for painting, electrical wire installation, and even maintenance and repairs to the project.
6. Steel scaffolding
Steel scaffolding is usually at the top of the list when it comes to different types of scaffolding systems, especially in terms of security and longevity. Steel scaffolding is similar to single scaffolding, with the exception that the scaffolding material is steel rather than bamboo or wood. This may be used to provide safety while working at any height on any construction job.
7. Scaffold towers
Tower scaffold, on the other hand, is an independent scaffold made out of 4 vertical standards connected longitudinally and transversely to form a single-bay scaffold. To improve stability, it may also feature a short stabiliser bay. With its very high scaffold surfaces, this form of scaffolding is ideal for construction workers who are needed to operate at heights. Mobile scaffold is then a form of tower scaffold, but with wheels for added mobility. Many argue that this type of scaffold is one of the strongest kinds of scaffolds and one of the most recommendable. 
8. Trestle scaffolding
The trestle scaffolding is supported on tripod-like moveable ladders and is mostly used indoors for repairs, painting, and electrical wire maintenance. When being compared to the other kinds of scaffolding offered by scaffolding services in NZ, the trestle scaffolding definitely falls short with its limited maximum height of 5 meters.
9. Cantilever scaffolding
A separate scaffold built to angle out from a structure is known as cantilever scaffolding. When obstacles and debris prohibit scaffolding from being built from the ground, cantilever scaffolding is used. However, it should be noted that this scaffolding has a limited lifespan and requires a number of inspections prior to installation. You have to make sure that the structure is well-built and sturdy enough, given that its support does not stem from the ground. Improper structure of this kind of scaffold can lead to disastrous events.
Among the various kinds of scaffolds out there, it is very important for you to identify which kind you need to make sure no problems will ensue during the construction of your project. It might also be better to consult a professional scaffolder for the same reason. 
Scaffolding Services in NZ  
Quality, trained scaffolding services in NZ are offered at Access One Scaffolding, whether your project is for a home or business facility. We use a one-of-a-kind aluminum scaffolding system that is light and simple to build. This allows us to create accessible platforms that are both inexpensive and reliable in difficult-to-reach places. For us, the safety of residents and tradespeople in our communities is non-negotiable. Visit www.accessone.co.nz to see how you can provide them with secure platforms.
Contact the team and we'll help you plan the right scaffolding solution at 0800 2547 2233 or email us at operations@accessone.co.nz.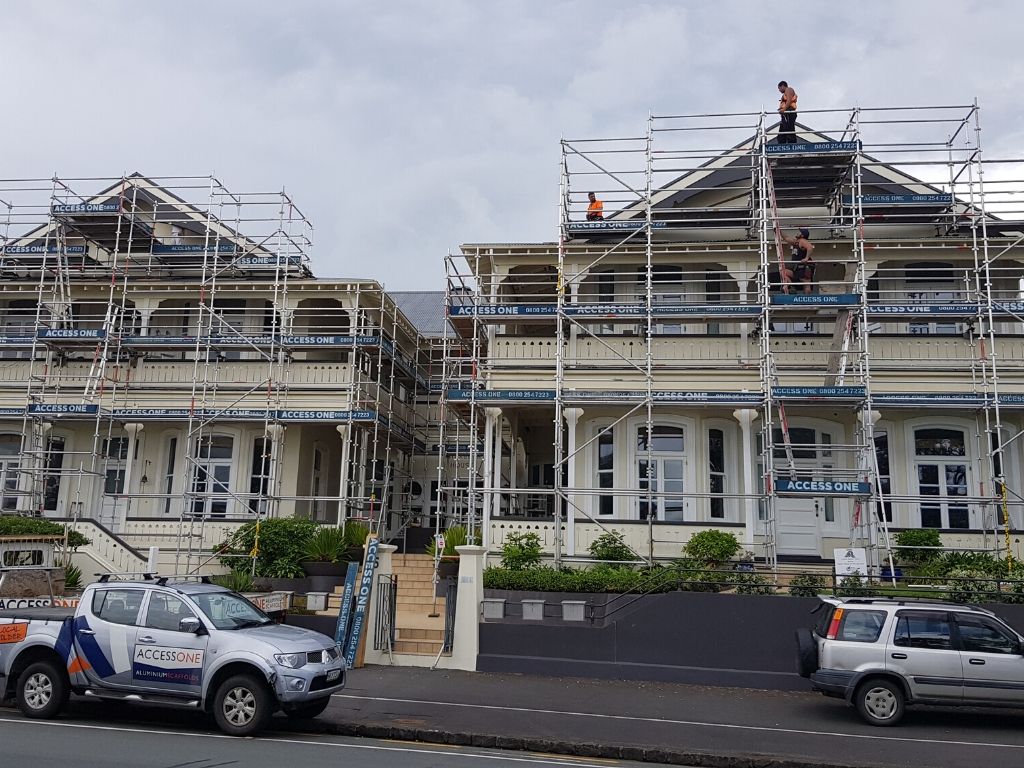 Fixed Aluminium Scaffolding
Lightweight, aluminium scaffolding made in New Zealand. Designed for the larger projects, our qualified team is here to help.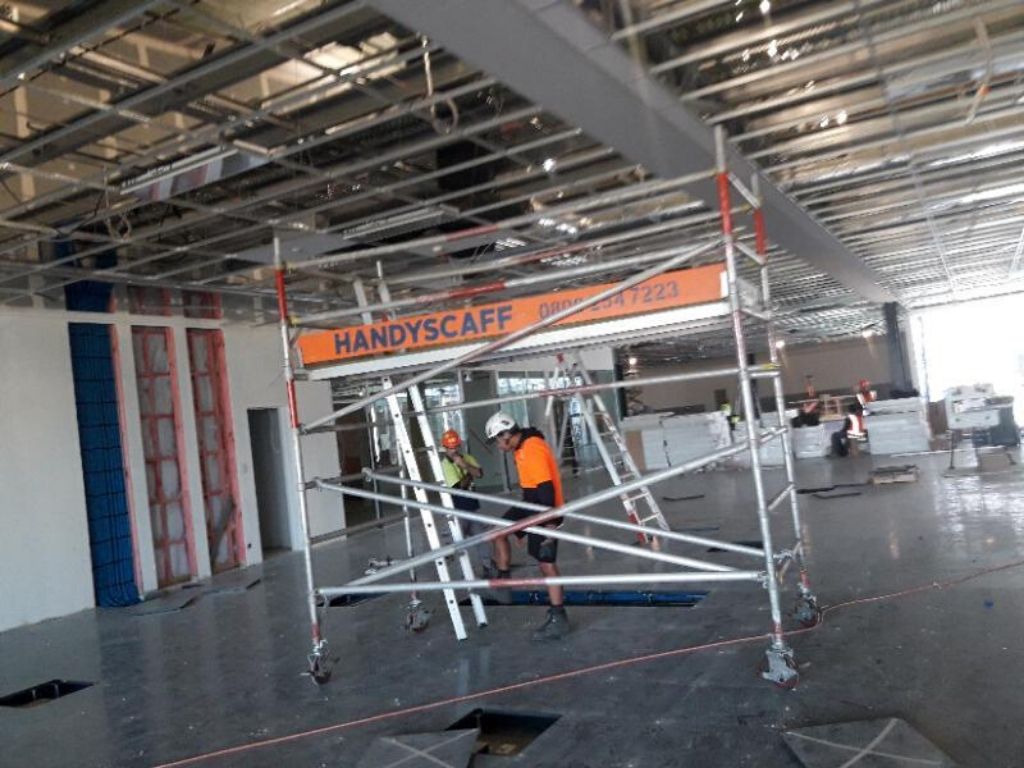 Handy Scaff - Mobile Scaffolds
Lightweight, easy to erect, mobile aluminium scaffolding towers, perfect for the DIYer.  Check out our Handy Scaff Towers.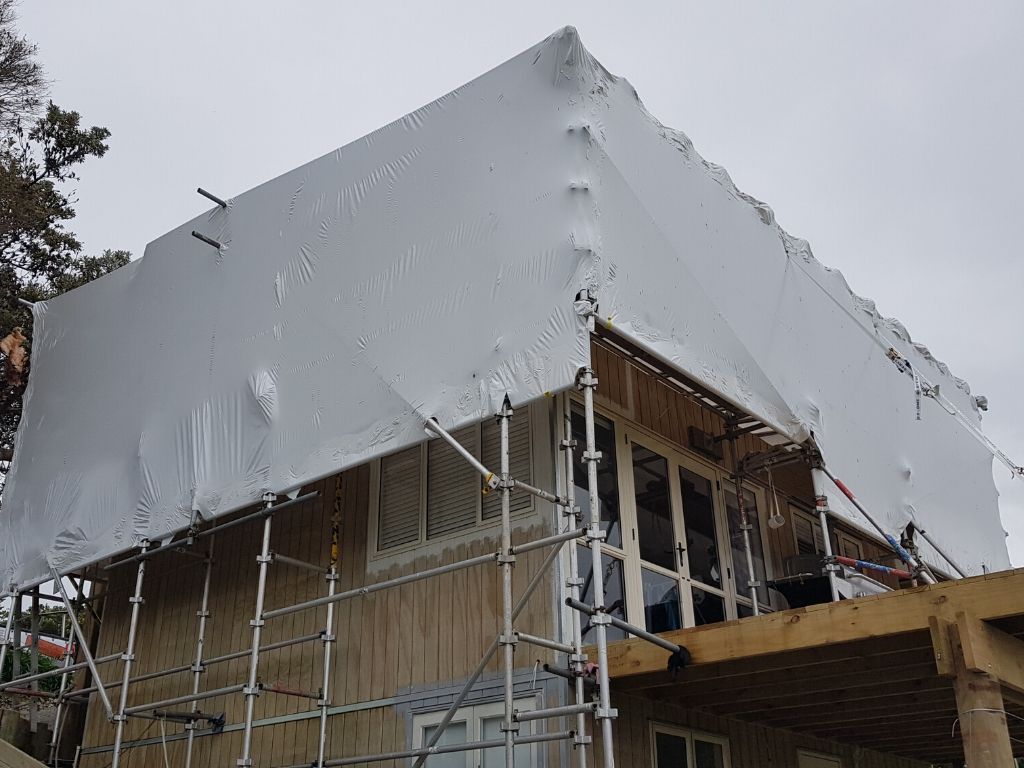 Shrink Wrap
Whether it's a roof, full house, boat or factory call us today to discuss your shrink wrap requirements and let us help organise the right solution for you.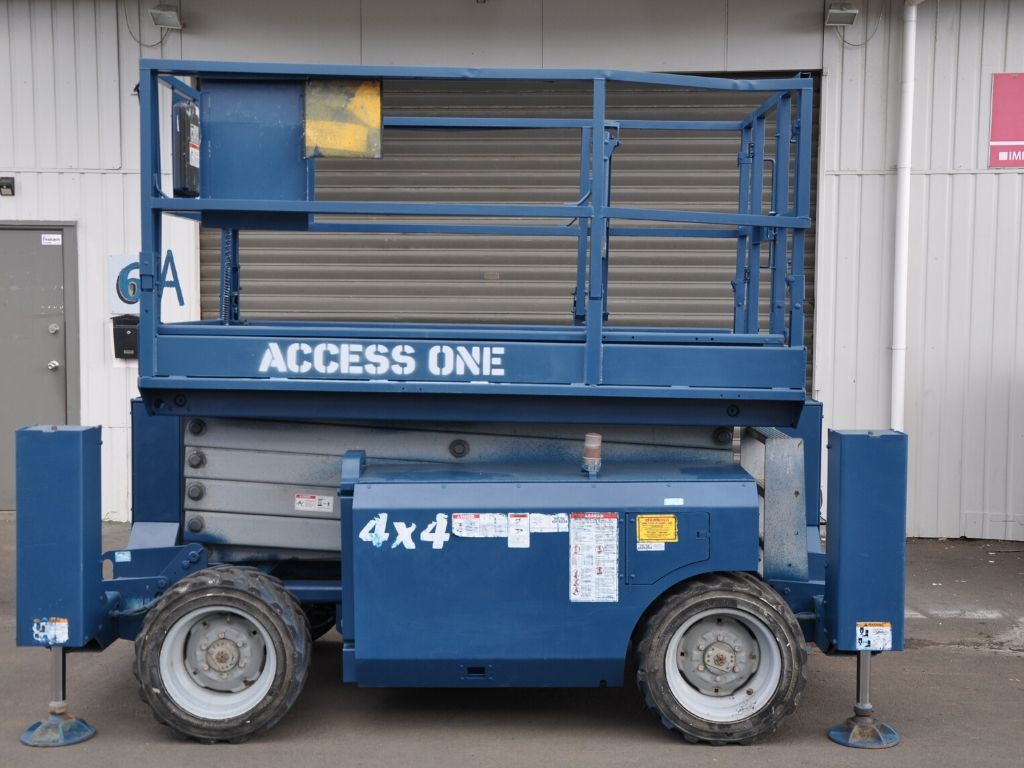 Machine Hire
Electric Scissor Hoists and Rough Terrain Machines, Boom Lifts and Trailer mounted Cherry Pickers. We have a solution for you.