A brief history of scaffolding
When teenage boys discovered the Lascaux Cave Paintings in France in 1940, they probably stared up in wonder at the vivid colours and spectacular images. They may even have wondered how the ancient artist could ever reach those high walls and ceilings, never mind create such beauty. The boys would not for a moment have conceived that 17,000 years ago, Palaeolithic artists used scaffolding to help create art.
The Lascaux Cave paintings – sometimes referred to as the Sistine Chapel of Prehistory – date back to between 17,000 and 15,000 BCE and are believed to be the earliest examples of humanity's use of scaffolding. Archaeologists discovered sockets in the Apse walls at Lascaux, which suggests artists built the scaffolding solely to paint the ceiling.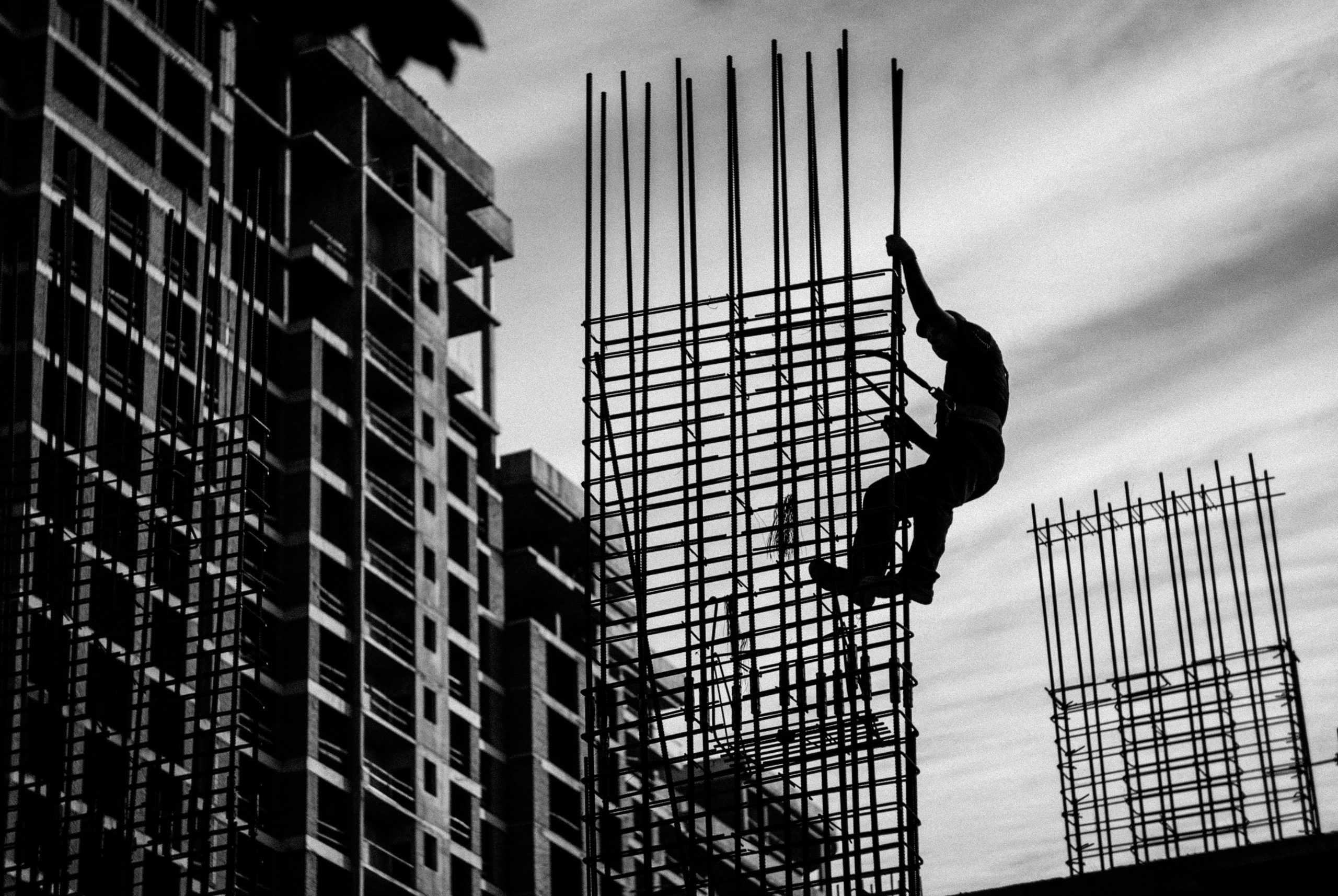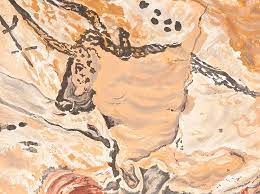 Speaking of the Sistine Chapel, in painting 
'The Last Judgement'
 on the ceiling of the chapel between 1535 and 1541, artist Michelangelo took a leaf from the book of the Lascaux Cave paintings and created special scaffolding held up by brackets inserted into the walls of the chapel. Michelangelo is unlikely to have known, we presume, of The Lascaux Cave paintings and their methods, but his scaffolding went one step further in that it was designed to move across the chapel.
The Catholic Church clearly discovered the benefits of scaffolding early on. According to Scaffmag, specialised teams of monks were trained as scaffolders to build churches and abbeys during medieval times. There are also photographs of scaffolder monks building Buckfast Abbey as recently as 1932.
Around the world, there are depictions of scaffolding from Ancient Greece in the early 5th Century BC and evidence that both the early Egyptians and Chinese used scaffolding in construction. Materials included bamboo, wood and rope until David Palmer-Jones patented the 'Sacffixer' block (a metal coupling device) in about 1907. In 1919 he improved it with the 'Universal Coupler' (defined as a 'mechanical device that connects the ends of adjacent objects').
As the early 1900s progressed, steel water pipes replaced timber poles and diagonal bracings. All of these innovations helped improve the stability of scaffolding which went on to play a crucial role in post-World War Two reconstruction.
"Despite these modern improvements, many old working practices are still evident in the industry today. As an example, the block and tackle system were just as familiar to Roman scaffold workers as it is in modern times," writes Colin Waters in Scaffmag.
However, some ancient methods remain in use.
Bamboo scaffolding continues to be used in places like Hong Kong because it is light, sustainable and cheap – being the fastest growing plant on earth. Quicker to put up and take down than steel tube scaffolding, bamboo is said to be stronger than steel and more flexible if properly constructed. 
However, because bamboo is a natural wood material, it is vulnerable to fungus and insect attack, which weakens the structure. Today scaffolding is particularly popular in the construction of pop-up type season opera theatres.
Artists, it seems, are not yet ready to end their partnership with scaffolding which is understandable because scaffolding in itself, is an art.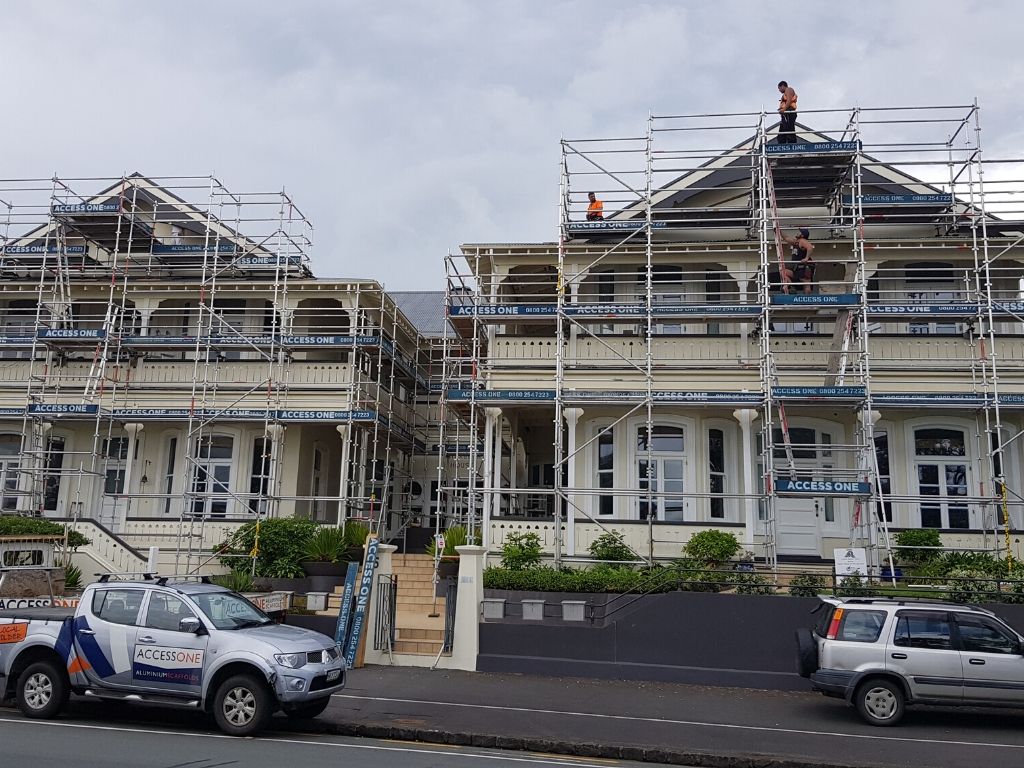 Fixed Aluminium Scaffolding
Lightweight, aluminium scaffolding made in New Zealand. Designed for the larger projects, our qualified team is here to help.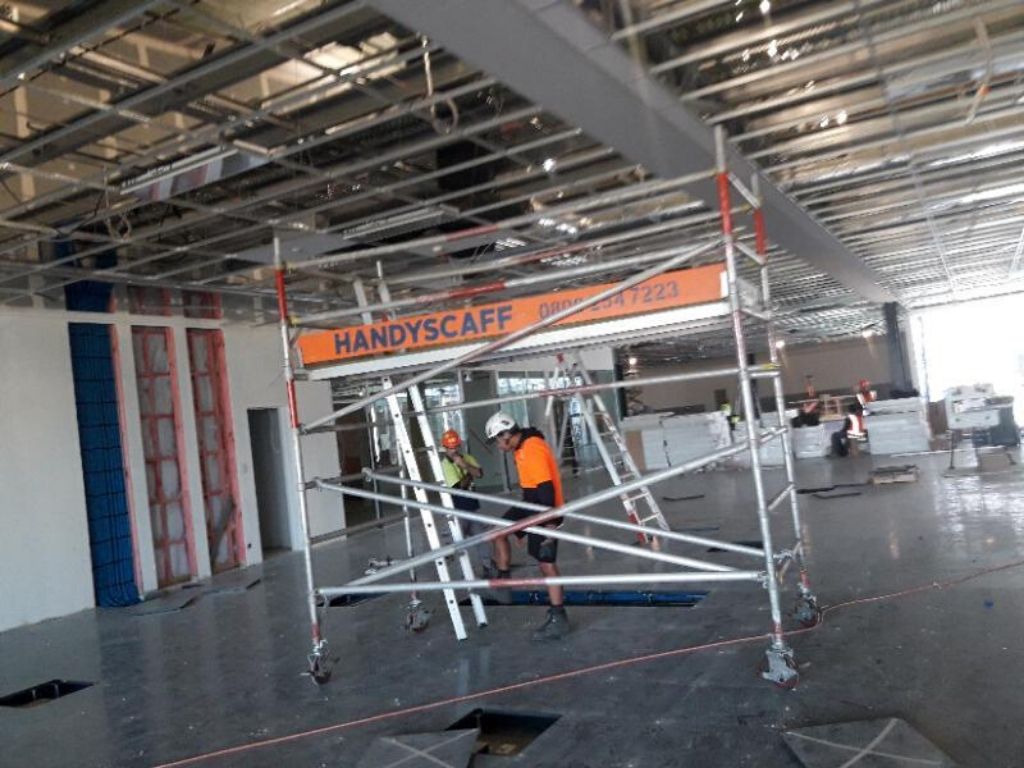 Handy Scaff - Mobile Scaffolds
Lightweight, easy to erect, mobile aluminium scaffolding towers, perfect for the DIYer.  Check out our Handy Scaff Towers.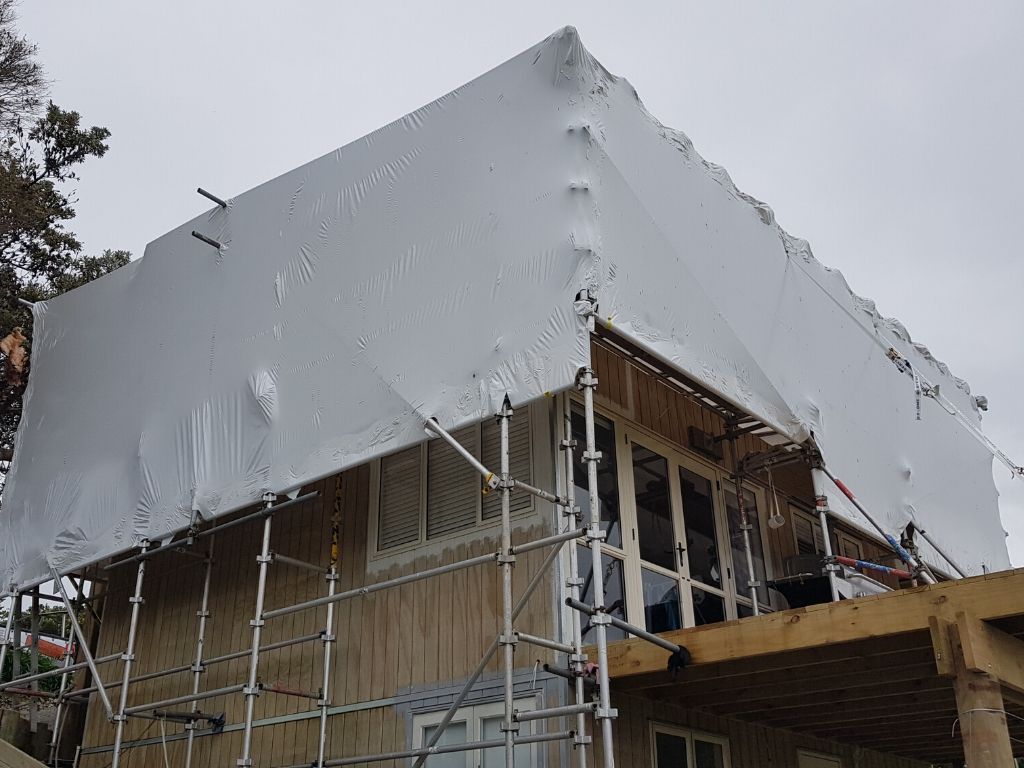 Shrink Wrap
Whether it's a roof, full house, boat or factory call us today to discuss your shrink wrap requirements and let us help organise the right solution for you.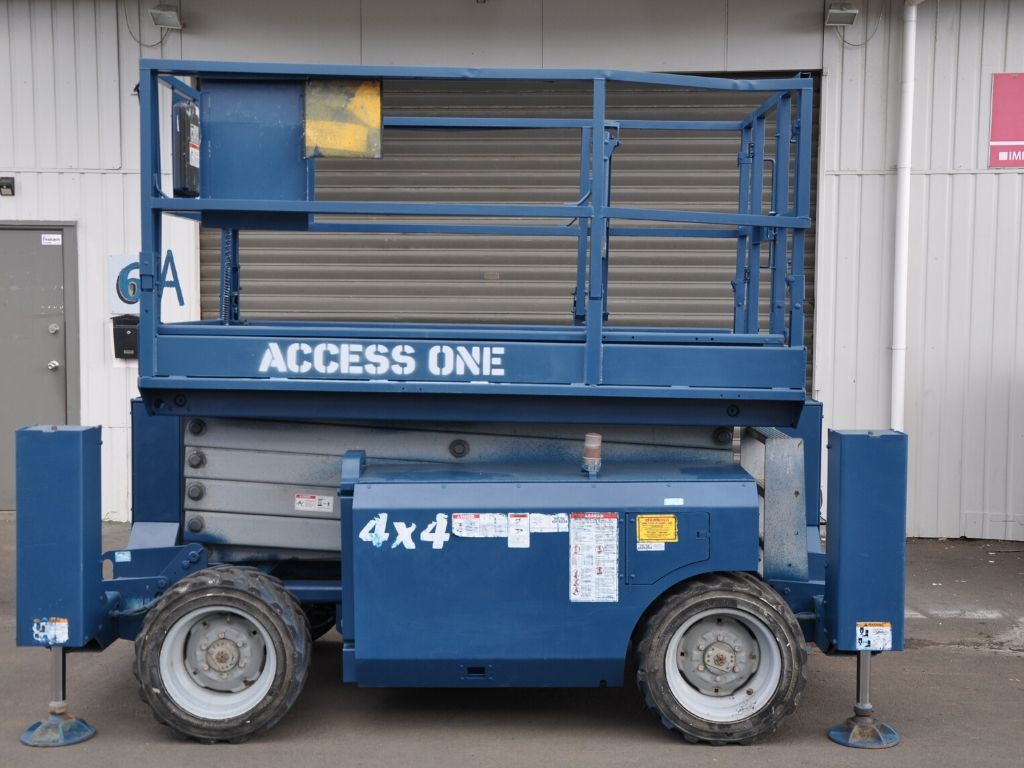 Machine Hire
Electric Scissor Hoists and Rough Terrain Machines, Boom Lifts and Trailer mounted Cherry Pickers. We have a solution for you.